Product Description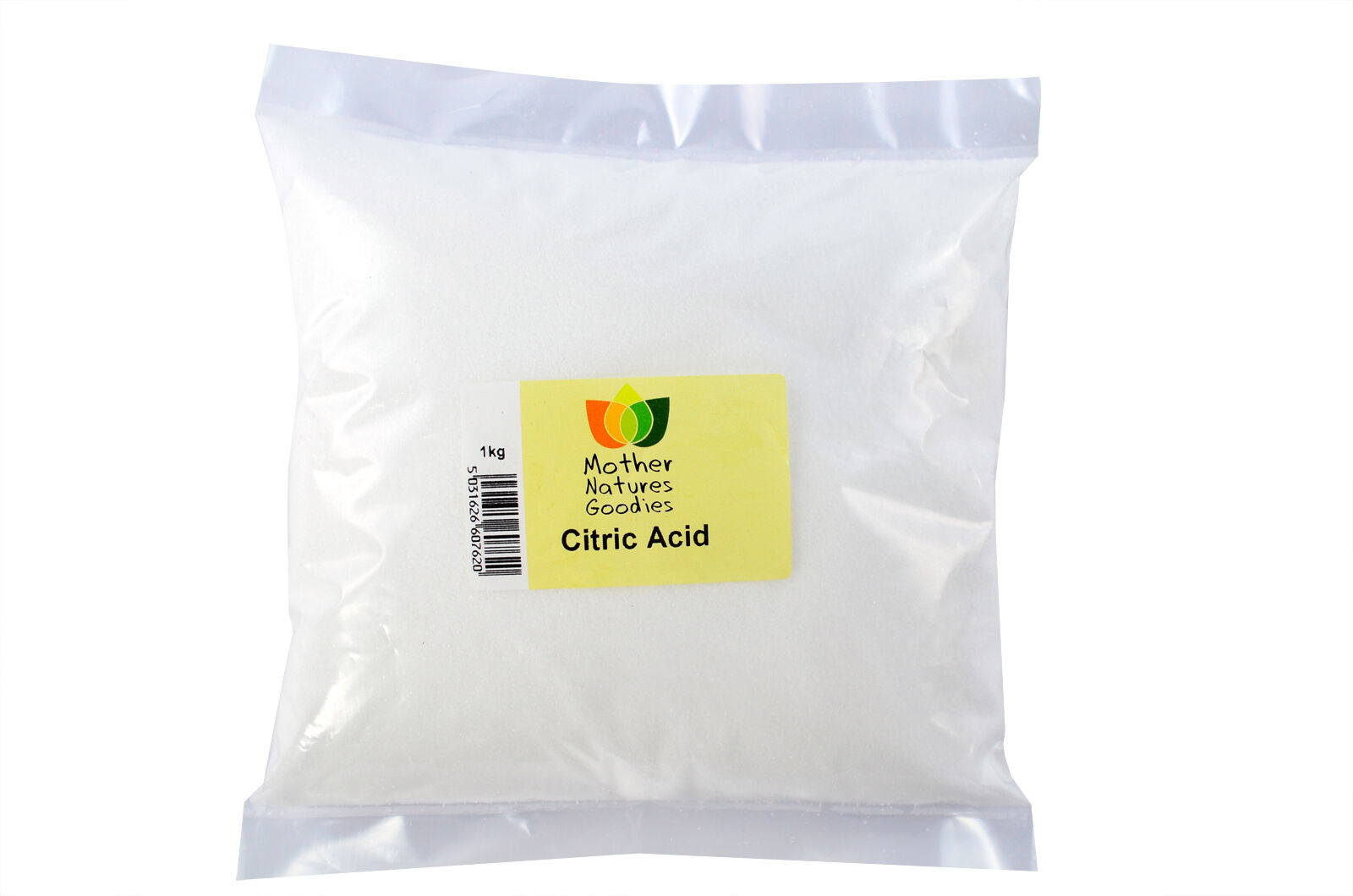 Choose From: Epsom Salts, Dead Sea Salts, Citric Acid, Sodium Bicarbonate, Pink Himalayan Salts
Used by Therapists, Professionals, Artisans & Home Usersl
Batch Code for full Traceability, SDS and CoA
Page down for full Product Information >
salts information
Epsom Salts Can Be Beneficial for Those Suffering From
Diabetes or Risk of Diabetes

Sore and Aching Muscles

Bruising (especially after childbirth)

Asthma

Fibromyalgia

Migraines

Hangovers

Those undertaking a Detox
Citric Acid - Anhydrous, Food Grade
Bath Bombs – we recommend using 2 parts Sodium Bicarbonate to 1 Part Citric Acid. We also sell Bath Bomb kits with the correct proportions of these ingredients in our eBay shop for your ease of use

Descaling – Kettles, baby Sterilisers, Shower Heads etc. Use 1 x 10g sachet or 1 desert spoon

Remove Limescale Deposits on sinks, taps, shower screens, tiles, toilets etc

Home Brewing nutrient

Water Softening – to chelate metals

Food and Drink – an acidulant e.g. in lemonade and on fizzy 'sour' sweets
Dead Sea Salts - Genuine Israeli Dead Sea Salts
Dead Sea Salts are said to:Bath Salts – add 1 cup of salts to water to nourish the skin and soften the water, perfect for those of us who can't go bathing in the dead sea itself every week!!!

Stimulate circulation (effect compounded if used as a scrub)

Relieve muscular aches and pains

Soften skin

Relieve eczema, psoriasis and acne

Scrub: Use 1 part salt and 1 part almond oil then add a few drops of your favourite essential oils for a great exfoliating scrub

In cooking: dead sea salt is a great, healthier alternative to refined salts
Salt from the Dead Sea is unique in its high concentrations of minerals, in particular chloride salts of magnesium, sodium and potassium. Do not eat these salts as they will taste very bitter due to the mineral content.
Sodium Bicarbonate - Food Grade, Powder Form, also known as baking soda
Bath Bombs – we recommend using 2 parts Sodium Bicarbonate to 1 Part Citric Acid. We also sell Bath Bomb kits with the correct proportions of these ingredients in our eBay shop for your ease of use

Antacid - For over 12 years add 1 teaspoon to water and take every 4-6 hours

Great natural cleaner - just use with a little water and for a fresh smell a few drops of lemon essential oil

Suitable for use in marine aquariums

Abrasive - for conventional shot blasting equipment
SMALL PRINT
Technical Data - MSDS Sheet available on request - Bottle Carries Batch Number and Expiry Date
Shelf Life - Our essential oils all have a shelf life in excess of 12 months. However, as with any essential oil we recommend using it within 12 months of opening
Storage - Keep lids on and integral droppers in place - Always keep in Original Bottles - Keep out of the reach of Children and Pets - Store out of Direct Sunlight at normal room temperature
Use - Not for Internal Use - Do not use on Skin Undiluted - If you have a medical condition particularly pregnancy, blood pressure problems or seizure conditions then please see medical advice before using any essential oil. Essential Oils are not an alternative to medical care - always seek help from a medical practitioner - Do not stop taking any medication unless on the advice of your doctor
Allergies & Sensitivities - Always do a patch test before using the oil on the skin - If irritation occurs discontinue use
Disclaimer - Any information provided by Mother Nature's Goodies is not intended to diagnose, treat, cure or prevent disease. The use of any information provided is for the sole responsibility of the user. We advise you to consult with your doctor or health care professional prior to using Essential Oils.
Product Videos
Custom Field
Product Reviews