Product Description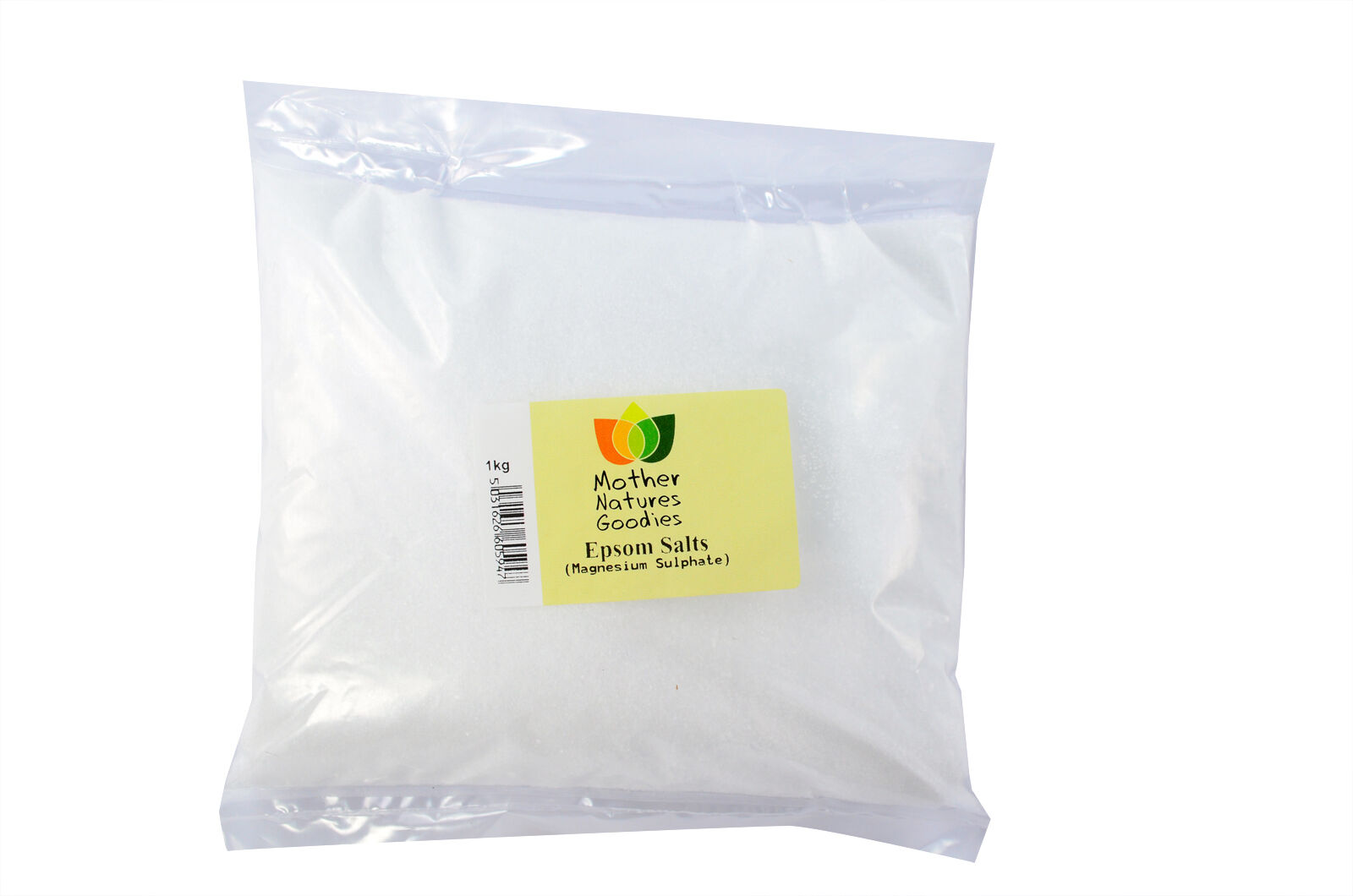 Epsom Salts Coarse
Used by Therapists, Professionals, Artisans & Home Usersl
Batch Code for full Traceability, SDS and CoA
Page down for full Product Information >
Epsom salts coarse
Our Epsom Salts are:
100% Pure BP (British Pharmaceutical) Grade
Scent: Fragrance Free
Properties:
Epsom Salts contain Sulfates which are difficult to absorb through the diet but easily absorbed through the skin. Sulfates improve the absorption of nutrients, help form joint proteins, brain tissue and mucin proteins and stimulate the pancreas to generate digestive enzymes which helps to detoxify the body of residual medicines and environmental contaminants – great for helping to relieve that hangover!
Shelf Life and Preservatives:
Our Epsom Salts has a shelf life of 12-18 months.
key benefits & uses
Epsom Salts Can Be Beneficial for Those Suffering From:
Diabetes or Risk of Diabetes
Sore and Aching Muscles
Bruising (especially after childbirth)
Asthma
Fibromyalgia
Migraines
Hangovers
Those undertaking a Detox
Make a Bath Soak – Add 2 Cups of Epsom Salts to Ease muscle pain and aching and Fade bruising
Make a Foot Soak – 1 Cup Epsom Salts in Large Bowl to ease aching
Help with Constipation - For over 12's Dissolve 3x5ml Teaspoons in 250ml of warm water. Flavour with juice or cordial if desired
Make a Pain Relief - Dissole 1 Teaspon in a small cup of warm water and apply with a swab to the affected area of skin
Have a Healthy Heart – Raising magnesium levels may improve heart and circulatory health, reduce hardening of arteries, reduce blood clots and lower blood pressure
Help with Diabetes – Epsom salts improve the body's ability to use insulin which may reduce the severity of or prevent the onset of diabetes
How to Detoxify – Flush toxins and heavy metals from the cells helping the body to eliminate harmful substances
Help Nerve Function – Epsom salts help regulate electrolytes and helps maintain calcium levels (calcium is the main conductor for electrical current in the body)
How to Relieve Stress, Improve Concentration & Promote Peaceful Sleep – Magnesium is drained from the body by stress and excess adrenaline. Epsom slats replace this lost magnesium which is important for the body to bind serotonin, a natural mood-elevating chemical
Make a Hair Conditioning Rinse – Mix some salts with your normal hair conditioner. Apply and leave on for 15 minutes before rinsing to improve natural lustre
SMALL PRINT
Technical Data - MSDS Sheet available on request - Bottle Carries Batch Number and Expiry Date
Shelf Life - Our essential oils all have a shelf life in excess of 12 months. However, as with any essential oil we recommend using it within 12 months of opening
Storage - Keep lids on and integral droppers in place - Always keep in Original Bottles - Keep out of the reach of Children and Pets - Store out of Direct Sunlight at normal room temperature
Use - Not for Internal Use - Do not use on Skin Undiluted - If you have a medical condition particularly pregnancy, blood pressure problems or seizure conditions then please see medical advice before using any essential oil. Essential Oils are not an alternative to medical care - always seek help from a medical practitioner - Do not stop taking any medication unless on the advice of your doctor
Allergies & Sensitivities - Always do a patch test before using the oil on the skin - If irritation occurs discontinue use
Disclaimer - Any information provided by Mother Nature's Goodies is not intended to diagnose, treat, cure or prevent disease. The use of any information provided is for the sole responsibility of the user. We advise you to consult with your doctor or health care professional prior to using Essential Oils.
Product Videos
Custom Field
Product Reviews