Product Description
Oriental Essential Oil Blend Pure Natural Aromatherapy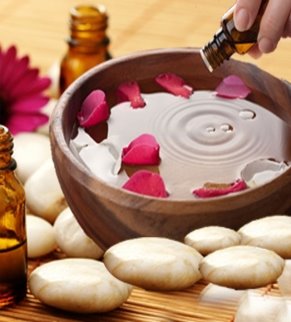 Used by Therapists, Professionals, Artisans & Home Users
Supplied in an Amber Glass Bottle, Tamper Evident Lid & Dropper
Aluminium Screw Top Bottles
Botanical Name and Expiry Date on Label
Batch Code for full Traceability, SDS and CoA
Use in Massage Blends, Diffusers, Candle, Soap and Cosmetic Making
Page down for full Product Information >
Oriental Essential Oil Blend Pure Natural Aromatherapy
Select a handful of the essential oils Nature has presented. Add a splash of passion, a dash of knowledge & a smidgen of time. The result is our range of Essential Oil Blends, born to soothe the Body, Mind & Spirit Our star is Flower of Flowers or Ylang Ylang as it is otherwise known. Sweet, Soft, , Seductive & Exotic, this oil captures the flavour of the East. Next a layer of Fresh, grassy lemon grass transports you to perfumed Thailand, where it joins its collaborator Ginger, adding depth & warmth to this fabulous Eastern aroma. Love it! Firstly, it is without doubt one of our most amazing aromas. Add to that the confidence boost you get with Ylang (it's also said to help impotency and frigidity) and the revitalising effects of luscious lemongrass and this oil is a winner. Helps with stress, mental fatigue and even jet lag. Finally, warm, woody ginger gives depth to the blend and stimulates circulation to deal with aches and niggles. But buy it for the Scent!
IN A NUTSHELL
Scent - Fabulously Fragrant Asian Spice on a warm bed of ginger!
Extraction Method - Steam Distilled
Plant Part - Varied depending on component oil. See individual listings.
Country of Origin - varied by oil type. See individual listings
Fragrance Note - varied by oil type. See individual listings
Colour - varied by oil type. See individual listings
Family - varied by oil type. See individual listings
Chemical Composition - varied by oil type. See individual listings
PROPERTIES & FRIENDS
Properties - Revitalising, energising and boosts libido.
Blend Friends - Mixes well with Sweet Almond or Grapeseed for relaxing massage.
KEY BENEFITS & CAUTIONS
1 - Professionally Blended in Wales
2 - Thousands of Satisfied Customers
3 - Can be used in massage or burners
4 - Inexpensive aid, especially when purchased in Economy 100 ml size
5 – Pleasant Aroma
Cautions: Do not use in pregnancy - Use in moderation
HOW TO USE
Safety - This product was designed and is sold and supplied as an aroma diffuser or tea light burner blend. We recognise that many of our customers add a few drops to their favourite carrier oil and use topically, but we have not developed it for that purpose and a such, we do not produce SDS, Allergen or SDS data sheets for our blends. If you are purchasing this product to re use as an ingredient, we are happy to supply the percentage of oil in each blend and the names, so you can add these as individual ingredients in your cosmetic data testing pack.
Vapourisation - add 2-4 drops of essential oils to a burner, aroma stone or aroma stream
SMALL PRINT
Technical Data - SDS Sheet available on request - Bottle Carries Batch Number and Expiry Date
Shelf Life - Our essential oils all have a shelf life in excess of 12 months. However, as with any essential oil we recommend using it within 12 months of opening
Storage - Keep lids on and integral droppers in place - Always keep in Original Bottles - Keep out of the reach of Children and Pets - Store out of Direct Sunlight at normal room temperature
Use - Not for Internal Use - Do not use on Skin Undiluted - If you have a medical condition particularly pregnancy, blood pressure problems or seizure conditions then please see medical advice before using any essential oil. Essential Oils are not an alternative to medical care - always seek help from a medical practitioner - Do not stop taking any medication unless on the advice of your doctor
Allergies & Sensitivities - Always do a patch test before using the oil on the skin - If irritation occurs discontinue use
Disclaimer - Any information provided by Mother Natures Goodies is not intended to diagnose, treat, cure or prevent disease.The use of any information provided is for the sole responsibility of the user.We advise you to consult with your doctor or health care professional prior to using Essential Oils.
Product Videos
Custom Field
Product Reviews