Product Description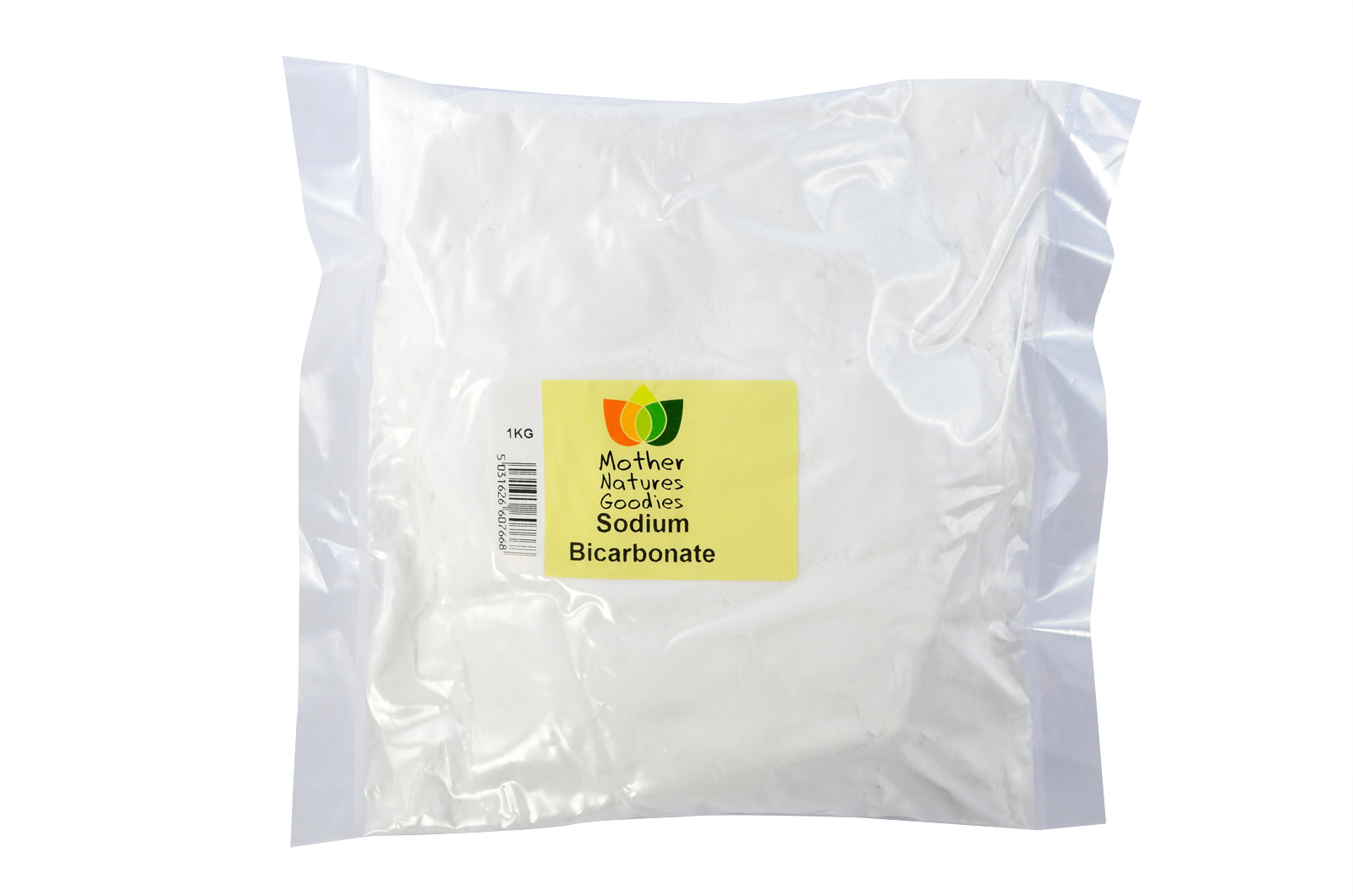 Sodium Bicarbonate
Used by Therapists, Professionals, Artisans & Home Usersl
Batch Code for full Traceability, SDS and CoA
Page down for full Product Information >
sodium bicarbonate
Our Sodium Bicarbonate is in Powder Form and is also known as Baking Powder.
100% Pure BP (British Pharmaceutical) Grade
Food Grade (USP/BP Grade)
Scent: Fragrance Free
Colour: White
Synonyms: Sodium Hydrogen Carbonate
Key Benefits & Uses:
Is a main ingredient for Bath Bombs
Antacid - For over 12 years add 1 teaspoon to water and take every 4-6 hours
Use as a natural cleaner:
Add with a little water and for a fresh smell a few drops of lemon essential oil
Abrasive - for conventional shot blasting equipment
Suitable for use in marine aquariums
Technical Specifications:
Purity: 99+%
CAS NO:144-55-8
FORMULA: NaHCO3

Sodium Bicarbonate Assay (%) 99.0 – 100.5
Carbonate (%) 0.23 max
pH of a freshly prepared 5% solution 8.6 max.
Loss on Drying (%) 0.25 max
Chloride (mg/kg) 150 max
Sulphate (mg/kg) 150 max
Calcium (mg/kg) 100 max
Ammonium (mg/kg) 20 max
Iron (mg/kg) 20 max
Heavy Metals (as Lead) (mg/kg) 5 max
Lead (mg/kg) 2 max
Arsenic (mg/kg) 2 max
Insoluble Substances 1g dissolves completely in 20ml of water to give a clear solution.
Particle Size Retained on 125µm sieve 10.0% max by weight Average Median Size (µm) 65

Meets Requirments of: Miscellaneous Additives in Food Regulations 1995 and therefore the Food Chemicals Codex 1972 pg 727, BP 1993, EP 2nd and subsequent editions and USP 1995 (except for where the monographs make specific reference to the product being labelled as intended for use in hemodialysis). BS EN 898:1998
SMALL PRINT
Technical Data - MSDS Sheet available on request - Bottle Carries Batch Number and Expiry Date
Shelf Life - Our essential oils all have a shelf life in excess of 12 months. However, as with any essential oil we recommend using it within 12 months of opening
Storage - Keep lids on and integral droppers in place - Always keep in Original Bottles - Keep out of the reach of Children and Pets - Store out of Direct Sunlight at normal room temperature
Use - Not for Internal Use - Do not use on Skin Undiluted - If you have a medical condition particularly pregnancy, blood pressure problems or seizure conditions then please see medical advice before using any essential oil. Essential Oils are not an alternative to medical care - always seek help from a medical practitioner - Do not stop taking any medication unless on the advice of your doctor
Allergies & Sensitivities - Always do a patch test before using the oil on the skin - If irritation occurs discontinue use
Disclaimer - Any information provided by Mother Nature's Goodies is not intended to diagnose, treat, cure or prevent disease. The use of any information provided is for the sole responsibility of the user. We advise you to consult with your doctor or health care professional prior to using Essential Oils.
Product Videos
Custom Field
Product Reviews