Product Description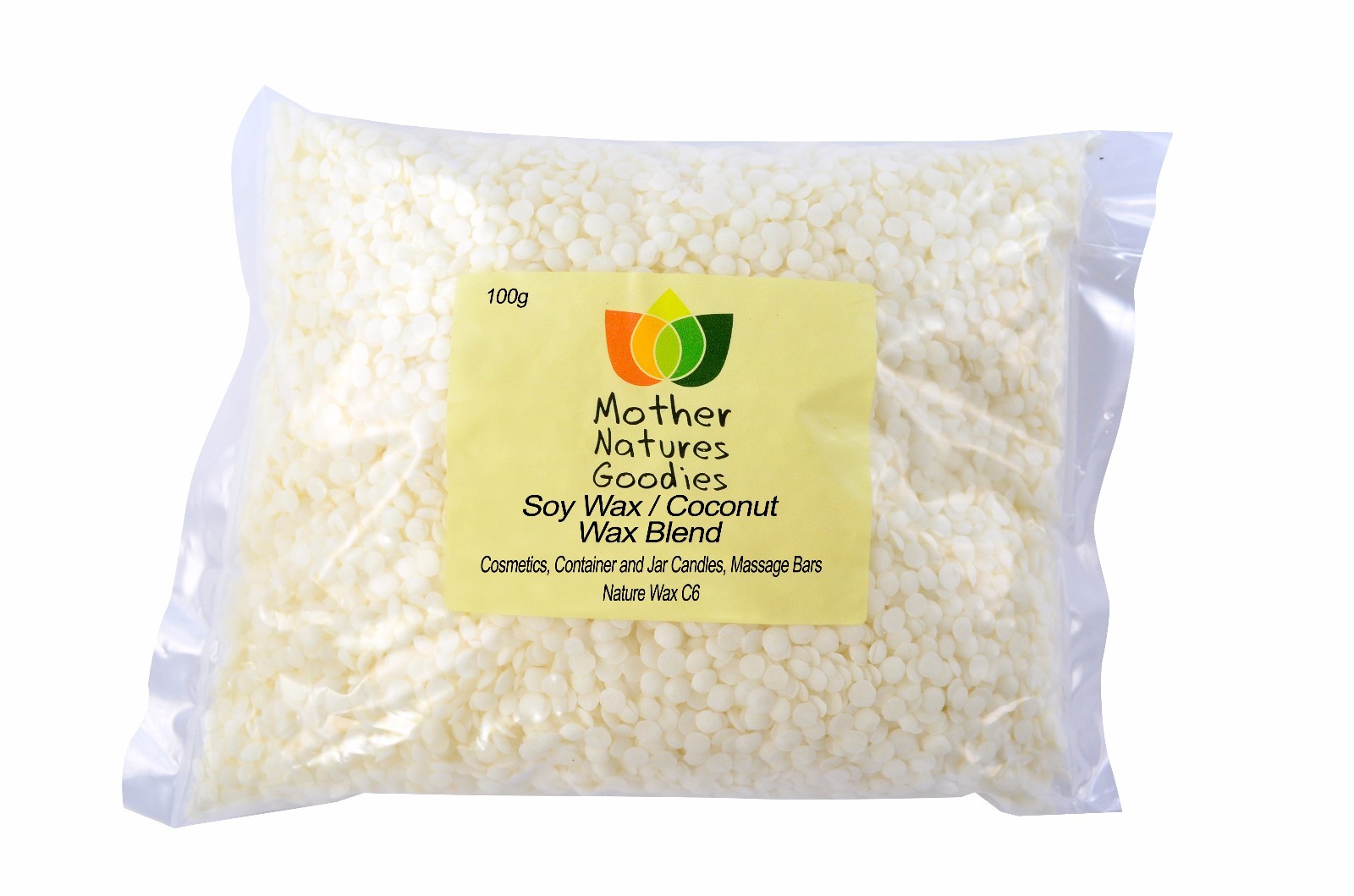 Soy/Coconut Wax Blend Chips (Replaces Eco Soy CB 135) Cosmetics Container And Jar Candles - Nature Wax C6
Soy Wax/Coconut Wax Blend
Vegetable Soy Wax Chips for Candle and Cosmetic use.
Aromatherapy Trade Council Member
Natural Palm free vegetable wax blend made from renewable resources.
Specifically formulated for wax melts as an alternative to pillar wax.
Natural Vegetable/bees wax blend.
Receives dyes well and can carry a 12% fragrance load.
Low burn (melt) temperature simplifies manufacture
Full technical specification available.
Produced in USA
Excellent scent throw with both fragrance and essential oils
Produces strong, vibrant colours.
Soy wax / coconut wax chips (replaces eco soy cb135) nature wax c6
We are delighted to be able to offer a fully natural soya wax/coconut wax blend formulated specifically for superior performance candles which is compatible with numerous essential oils, fragrances and dyes. We offer this as a replacement for Eco Soy CB 135 as an alternative to our C1 and C3 products. Nature Wax C6 is said to produce an excellent finish and shine to the candle via the inclusion of coconut wax in the blend.
What are chips? We purchase this product in a very large block of over 13kg and currently break off chips which are deposited into heat sealed bags for sale. Product can be melted the same way as you would a flake but appearance in bag is more uneven.
This environmentally friendly wax has been carefully selected to achieve a significantly cleaner burn than traditional oil derived waxes, burning slower and lasting longer. Formulated for superior glass adhesion, excellent fragrance-holding qualities and scent throw abilities ensures the highest quality performance for your candle.
Nature Wax C6 is a high performance Natural Wax. Perfect for obtaining a fabulous shine to your finished candle or for those who are looking for the properties of a blend but wish to avoid vegetable wax.
Key benefits:
Burns up to 50% longer compared to mineral waxes

Supports increased fragrance loading in candle with no syneresis as compared to paraffin based waxes.

Exhibiting good glass adhesion resulting in fewer production issues and one pour

From renewable, sustainable, biodegradable vegetable sources that can be replenished providing long term, reliable supply.

Nature Wax C1 is supplied in flake form to enable ease of manufacturing
Cleans with soap and hot water (no need for solvents) reducing potential damage to clothing.
CAUTION: It is the customer's responsibility to test for compatibility before proceeding with manufacture. We cannot be responsible for production issues over which we have no control. We recommend that you carry out your own tests, as results may vary depending on individual recipes, scents and colours.
In a Nutshell
Scent: Little Odour
Type: Made from Natural Soybeans and Natural Coconut Oils
Colour: Shiny White
Process: Very Refined
Country of Origin: Earth grown soy beans and natural coconut oil from the USA
Properties: Easy to melt and weigh chips
Application: Personal Care ( Cosmetic)
Shelf 36 Months
Vegan Friend Yes
Vegetarian Friend Yes
Technical Specification
INC Hydrogenated Soybean Oil
Typical Drop Melt 48-50 Degrees
Sustainable Yes
Penetration @25% 40-50
Petroleum Free Yes
Natural 100%
SMALL PRINT
Technical Data - MSDS Sheet available on request - Bottle Carries Batch Number and Expiry Date
Shelf Life - Our essential oils all have a shelf life in excess of 12 months. However, as with any essential oil we recommend using it within 12 months of opening
Storage - Keep lids on and integral droppers in place - Always keep in Original Bottles - Keep out of the reach of Children and Pets - Store out of Direct Sunlight at normal room temperature
Use - Not for Internal Use - Do not use on Skin Undiluted - If you have a medical condition particularly pregnancy, blood pressure problems or seizure conditions then please see medical advice before using any essential oil. Essential Oils are not an alternative to medical care - always seek help from a medical practitioner - Do not stop taking any medication unless on the advice of your doctor
Allergies & Sensitivities - Always do a patch test before using the oil on the skin - If irritation occurs discontinue use
Disclaimer - Any information provided by Mother Nature's Goodies is not intended to diagnose, treat, cure or prevent disease. The use of any information provided is for the sole responsibility of the user. We advise you to consult with your doctor or health care professional prior to using Essential Oils.
Product Videos
Custom Field
Product Reviews